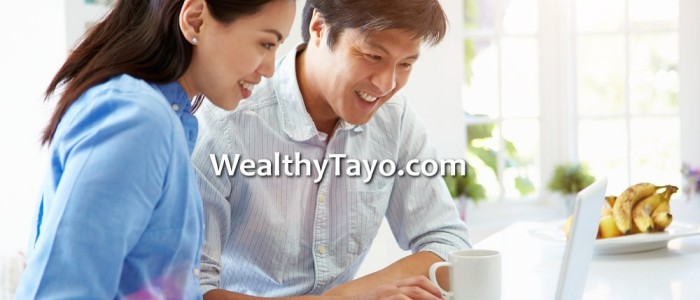 That means there are more affordable stocks that we will buy.
Yes, we follow the recommendations inside the Truly Rich Club of Bo Sanchez. We've been doing that since 2013 and based on our experience, our total stock portfolio value was 28% higher than when we started. (IMPORTANT: Actually, we'll already be happy with a 12% return.)
Now that stock prices have dropped, we see that our portfolio value is 4% higher than when we started.
If we were to sell all our stocks today (but we're not doing that), then it will be as if we left our money in a regular savings account.
We're not selling all our stocks today because we are long-term stock market investors. And we will continue buying/selling stocks online with the help of our online stock broker COL Financial, and also with the help of the stock market info inside the TRC members' area.
Here's How To Get The Stock Market Info Inside The Truly Rich Club
Here's to our bright future!
Much Success,
Jho of WealthyTayo.com
P.S. We subscribe to the Truly Rich Club because the info has so far worked for us, and also because we want to help Bo Sanchez support his Anawim Community for the elderly.