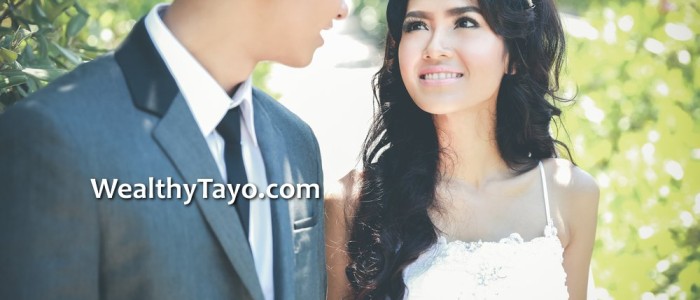 The Truly Rich Club launches the TRC Caravan, where they take the stock market seminar out of the fixed conference room and out to the people. Some of the TRC Caravan speakers are Marco Victoria, Mayi Aguila-Lubaton, and Laurent Dionisio.
Don't be surprised if the caravan finds its way to various provinces in the Philippines such as Cebu, Isabela, Cagayan, Nueva Ecija, Pampanga, Zambales, Laguna, Cavite, Batangas, Leyte, Capiz, Iloilo, Negros Occidental, Negros Oriental, Bohol, CDO, Davao, and Gensan.
Now what happens if your schedule does not match up with the availability of these mobile stock market seminars? Here's a strategy you can use...
Leverage your time by reading tutorials and guides online.
Here is a basic overview of the process:
1. Apply for an account with an online stock broker, so that you can buy/sell stocks online. (Enter your Name and Email in the form found on this webpage, and you'll receive tips and updates via email.)
2. Choose your source of stock market information (such as which stocks to buy and when to sell those stocks). Some information sources are free (but require more time from you), while others come with a monthly subscription fee (and help save you time because the reports are shorter and can be read in just 2 minutes).
3. Know what your objective is, and consistently use tactics which support your goal.
Let's assume your goal is long-term growth of your money. That's our goal also, and here's what we do:
3a. Decide on how much we want to put into the stock market every month (e.g., P2,500)
3b. Log into the Truly Rich Club members area and quickly see which stocks are worth buying.
3c. Log into the online stock broker's website, and buy stocks in one or two of 8 to 10 companies recommended by TRC. If we're logged in when the stock market is open (M-F, 9am to 12nn, 1:30 to 3:30pm), we use the regular online order page. Otherwise, we use the Trade - Off Hours order page to place at order at night, for example.
3d. Remind ourselves to avoid logging into the online stock market website too often, because buying stocks once a month is enough. We also log into to sell stocks when we receive "Sell Alerts" via email.
How do we buy/sell stocks online?
We make use of the online video tutorials of a various mentors, so it is quite easy. With the help of the internet, we no longer worry about traffic, or having the same schedule, or being at a certain place.
Everything is much more convenient now.
If you're the type of person who wants a face-to-face seminar, there are TRC caravans, free seminars at the COL Financial office in Tektite, as well as the occasional PSE Academy seminars.
And if you're pressed for time, you can also learn online, such as by reading this webpage or by watching videos.
We're excited to help you easily invest in the stock market in the future, because it takes less than 30 minutes each month. Plus, it's a great way to place part of our earnings in something that can earn more than the usual 1% offered by a basic savings account in your friendly neighborhood bank.
Much Success,
Jho of WealthyTayo.com
P.S. We usually buy stocks near the start of the month, which means we'll buy stocks again in early March (since we already bought some stocks this month of February). You are free to buy stocks any time you wish. We chose to do it once a month because of our "30 minutes a month" strategy.